About Dr. Harold Biller's Dentistry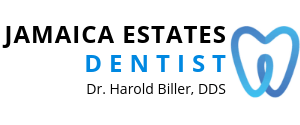 For over 25 years Dr. Harold Biller has been serving Jamaica Estates, Fresh Meadows, Hollis & Oakland Gardens communities. They have treated the children who have now grown up to be their adult patients and they have treated their parents, who have become their valued seniors.
Now Jamaica Estates Dentists are treating a new generation of children….and so the cycle continues. At their facility, you will find complete General Dentistry. They provide root canals from start to finish, periodontal services (gum work), as well as extractions, fillings, dentures, crowns and bridges, and implants.

---
Get In Touch With Pediatric Dentistry
---
Address
80-31 189th St,
Jamaica Estates,
Queens,
NY 11423.
Timings
Mon: 9:30 am – 8:00 PM
Tue: Closed
Wed: 9:30 am – 8:00 PM
Thu: Closed
Fri: 9:30 am – 3:00 PM
Sat: Closed
Sun: Closed
---
Gallery Of Pediatric Clinic
Direction For Jamaica Estates Dentistry
Dental Insurances Accepted
At Jeffrey Katz, D.D.S. They make every effort to provide you with the finest care and the most convenient financial options. To accomplish this they work hand-in-hand with you to maximize your insurance reimbursement for covered procedures.